Immerse
---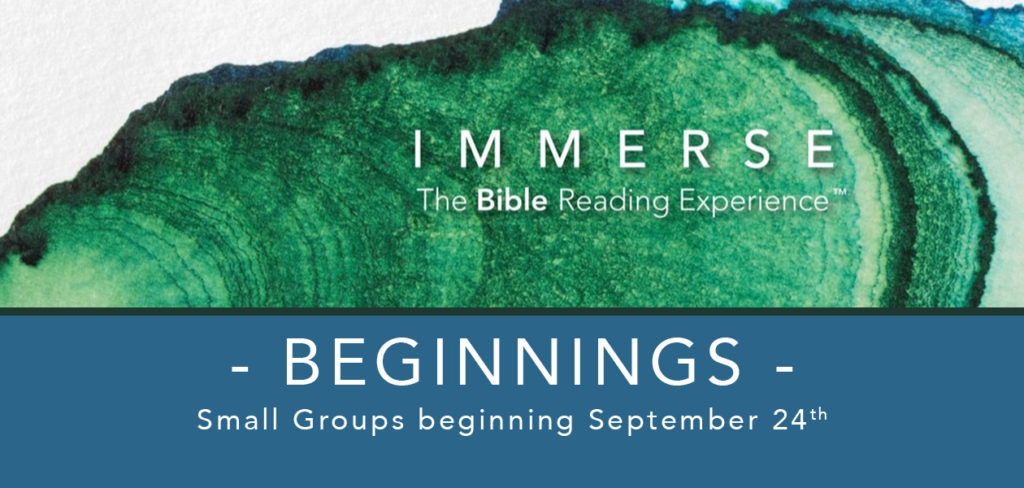 Immerse: The Reading Bible is a six-volume Bible created with one goal in mind: to provide the best reading experience possible. The text is laid out in a beautiful single-column setting with chapters, verses, section headings, and footnotes removed, and with the content of each book displayed according to its literary genre.
This Fall we will be focusing on Beginnings, the first 5 Chapters of the Bible. We will be offering multiple small group meetings at various times, so find the one that works with your schedule and jump in!
Small Groups: Please sign up in the Narthex
Sundays 9AM – Combined LifeTime Hour in Fellowship Hall at Church
Mondays 6:30PM – Meets at Gary & Diane Johnson's Home
Wednesdays 7PM – Meets in the Fireside Lounge at Church
Thursdays 9AM – Meets at Mary's Market on E. State St.